January 21 2023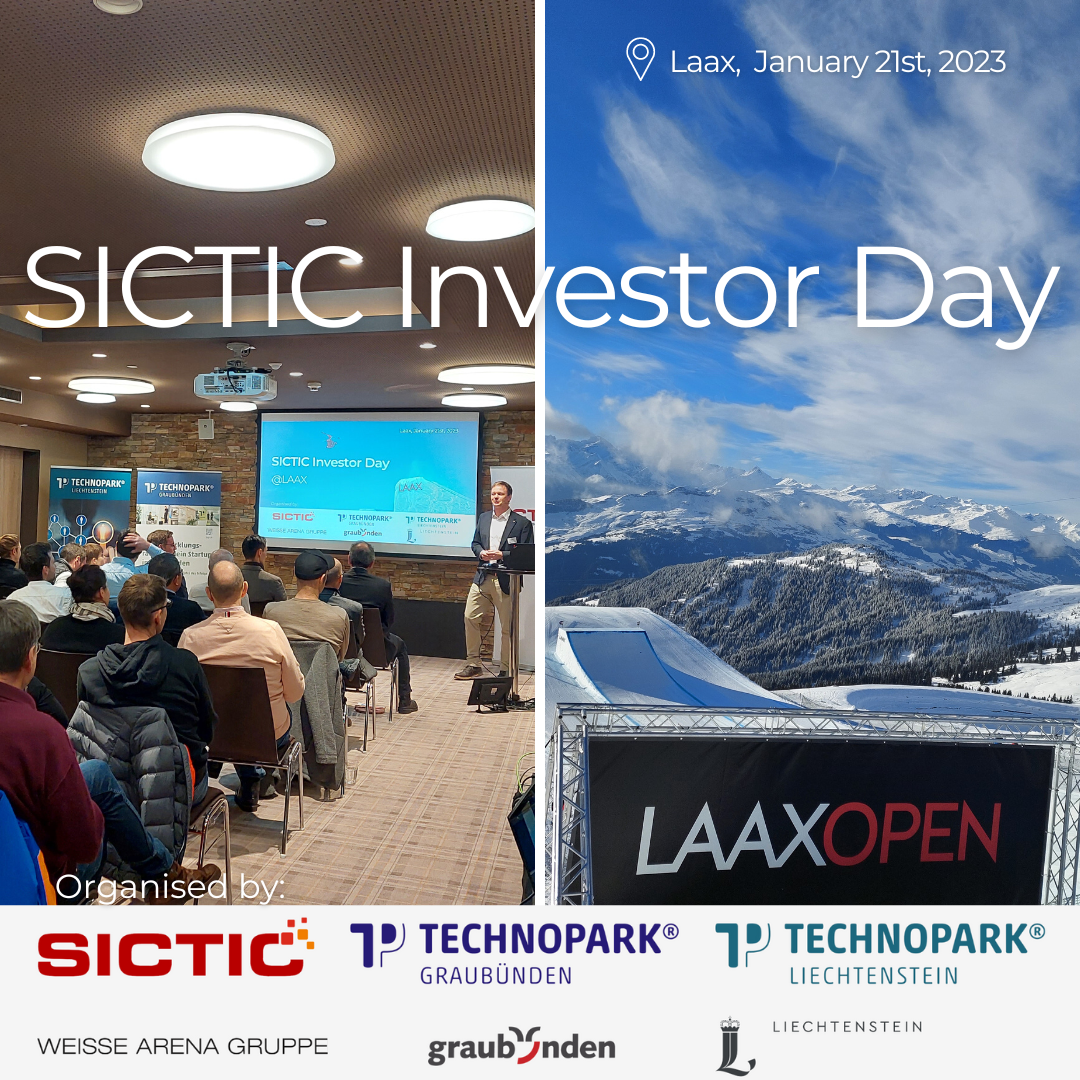 SICTIC Investor Day in the mountains of Graubünden
On Saturday, 21 January, Technopark Graubünden and Technopark Liechtenstein held together with SICTIC an Investor Day, which took place on the same day as the Laax Open and was combined with it. The aim of this event was to let high-growth Swiss startups meet interested investors. In addition, the event offered the opportunity to expand the national network and to demonstrate the locational advantages of Graubünden and Liechtenstein for young companies. The two Technoparks are also committed to promoting the startup scene in these two regions.
Pitching Event
The pitching event was held at the hotel Peaks Place in Laax. Eight potential high-growth tech startups based in Switzerland pitched for funding in front of around 85 investors and supporters, presenting their business idea. The pitches of the eight startups were extremely interesting, professional and all pursuing innovative business ideas!
Each startup had five minutes to present itself, followed by a three-minute Q&A session. Since the event was streamed, investors who participated online could also be involved in the questions. Following this pitching session, a deep-dive session will be held on January 30, where the startups will each give a one-hour presentation and investors can join them online if they are interested. Finally, on February 6, there will be a Due Diligence Kickoff Meeting with the respective investors and the founders. If investors subsequently decide in favor of a startup, the process continues on an individual basis.
After-Pitch
After the pitch, investors had the opportunity to stop by the startups they found interesting and network with them or with others. For refreshment, participants enjoyed a delicious Marronic cream soup and the typical Graubünden dish, Capuns, at noon. In the afternoon, there was the option to go skiing with the group, or alternatively, investors and startups could go cross-country skiing, take a winter walk or have a leisurely coffee. These activities further encouraged networking.
It would have been planned to watch the halfpipe final together in the evening, but this had to be cancelled due to the weather conditions. It is a pity that the final did not take place, but nevertheless the guests could enjoy the evening with a lot of networking, small delicacies and a good wine.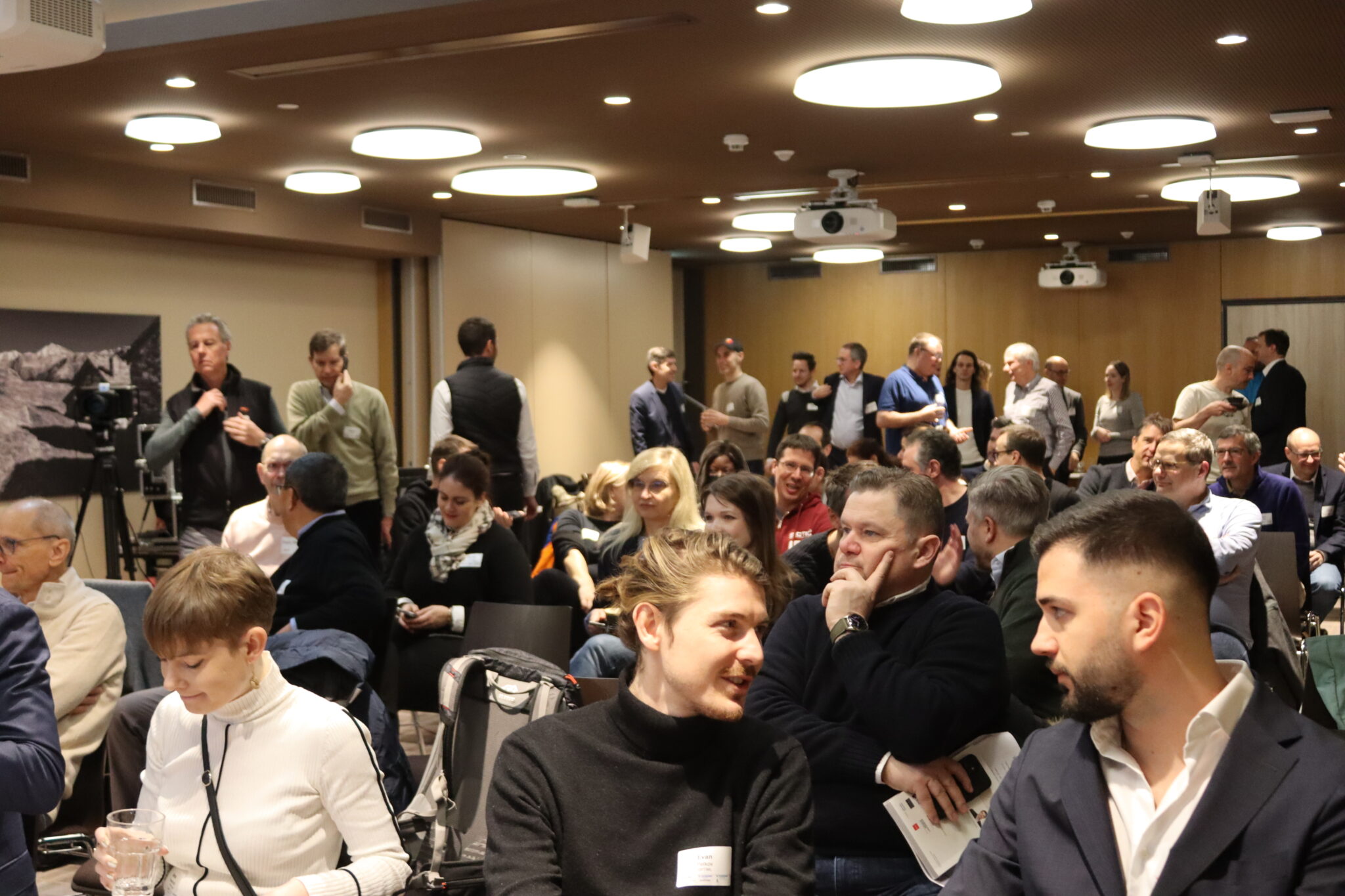 We are very happy to have received such positive feedback from the participants of the SICTIC Investor Day! We would like to thank all investors, startups and guests for their participation. We would also like to thank our partners for their support and assistance in making this event a great and extremely successful one!
SICTIC, Technopark Graubünden, Technopark Liechtenstein, Weisse Arena Gruppe, Marke Graubünden und Liechtenstein Marketing